Functional and Intense.
Bootcamps at Oso
Functional Fitness classes that'll leave you energized and ready for the next round.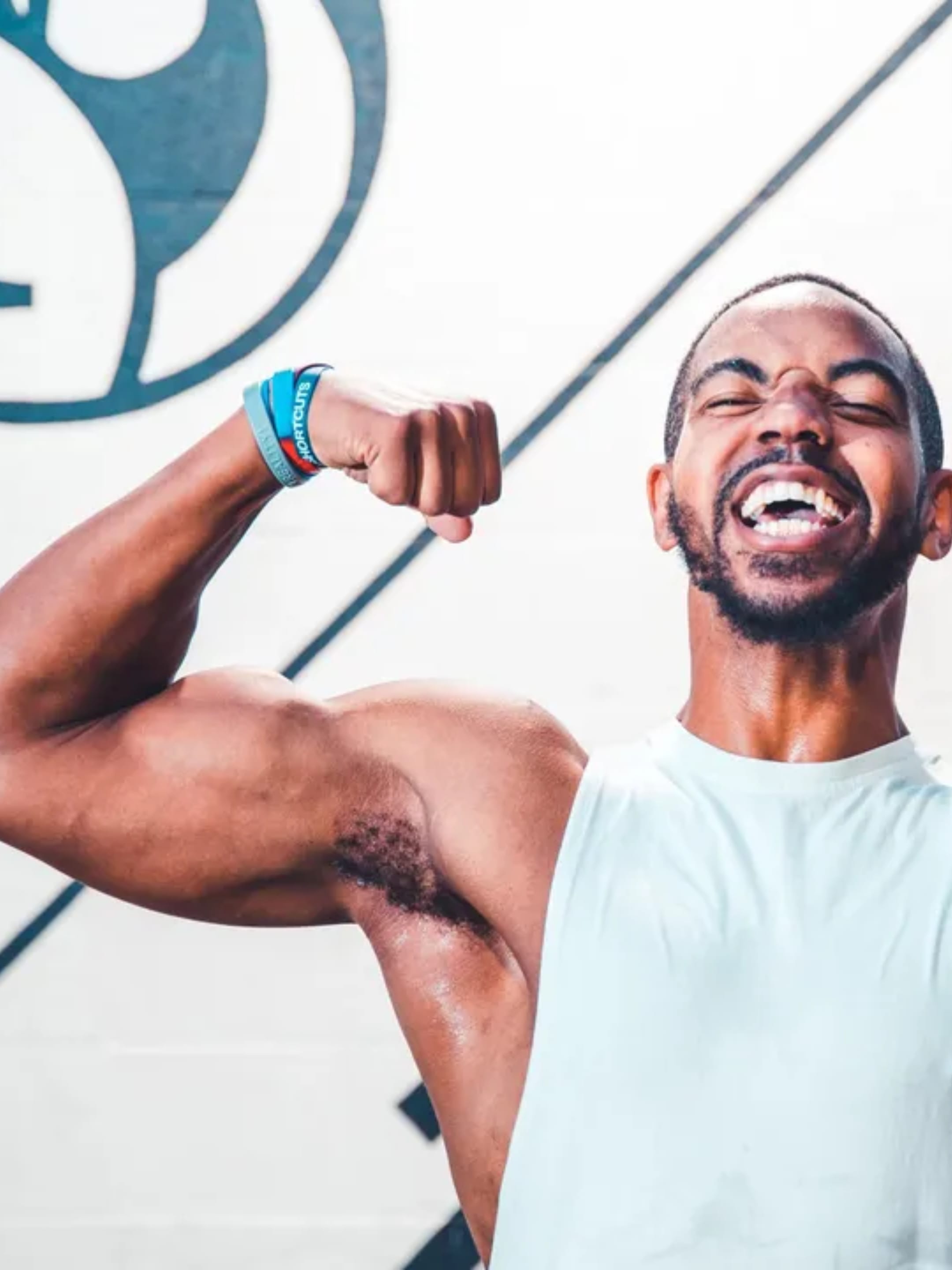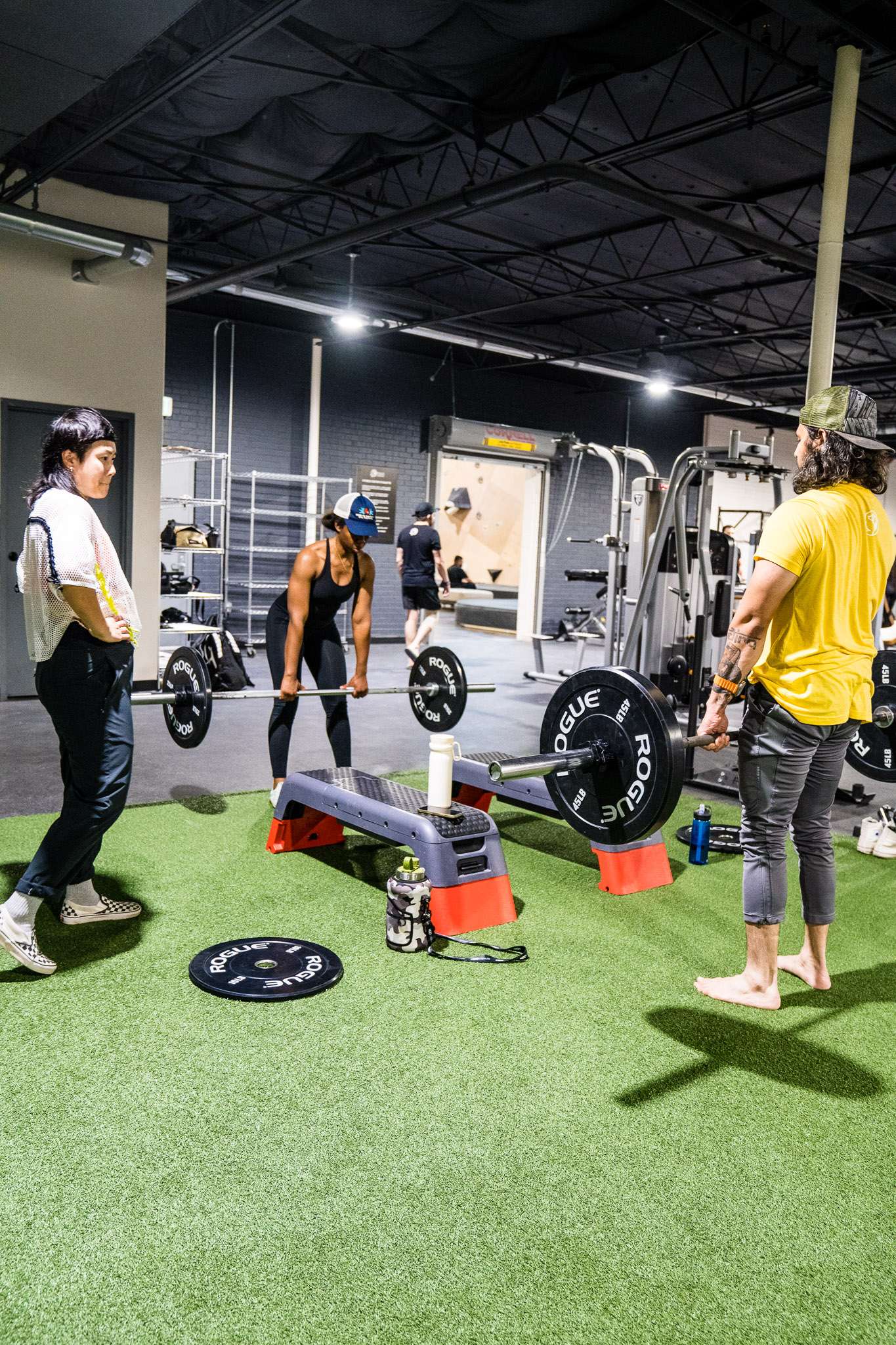 The best bootcamp just keeps getting better.
We merge intentional fitness training and mental health education with our bootcamps and fitness classes.

Included in all Oso Memberships, this rotating selection of in-studio programming will uplift you to achieve your fitness and wellness goals.
Get ready to sweat.
Functional Fitness classes are the most fun way to burn calories in Dallas. These high-energy classes are the most exciting thing you'll do this week. Dancing is encouraged.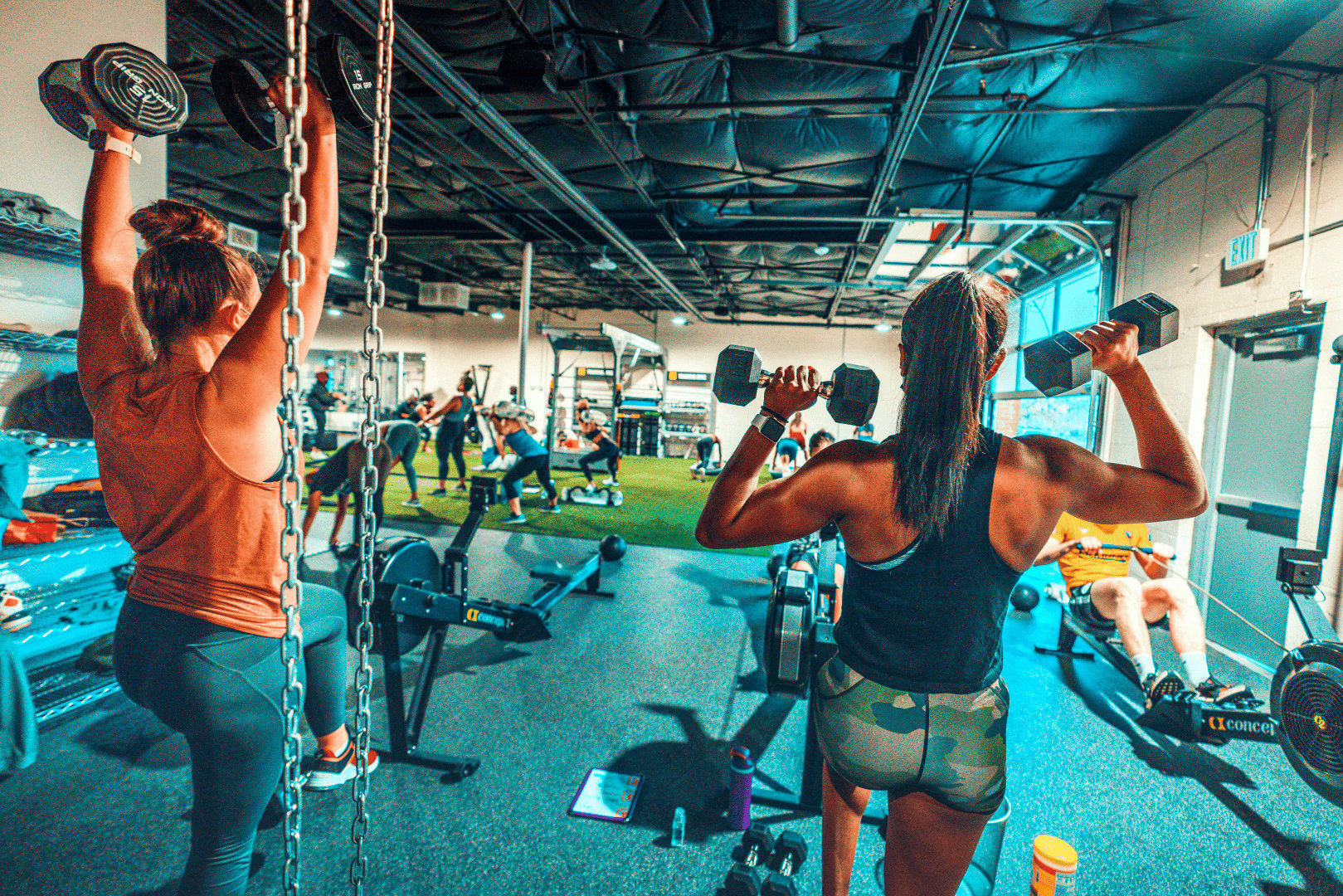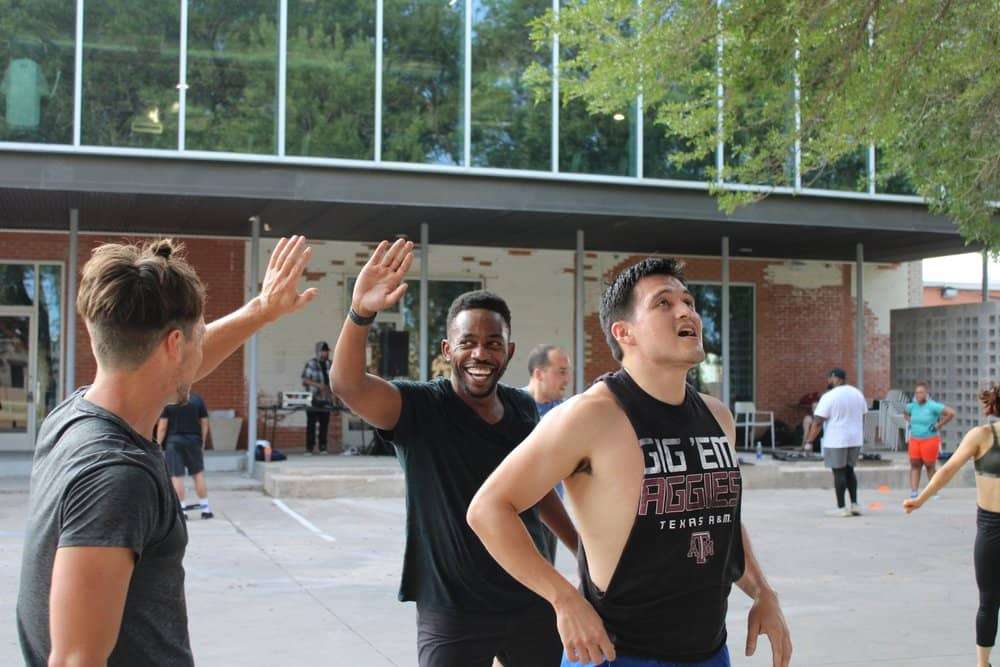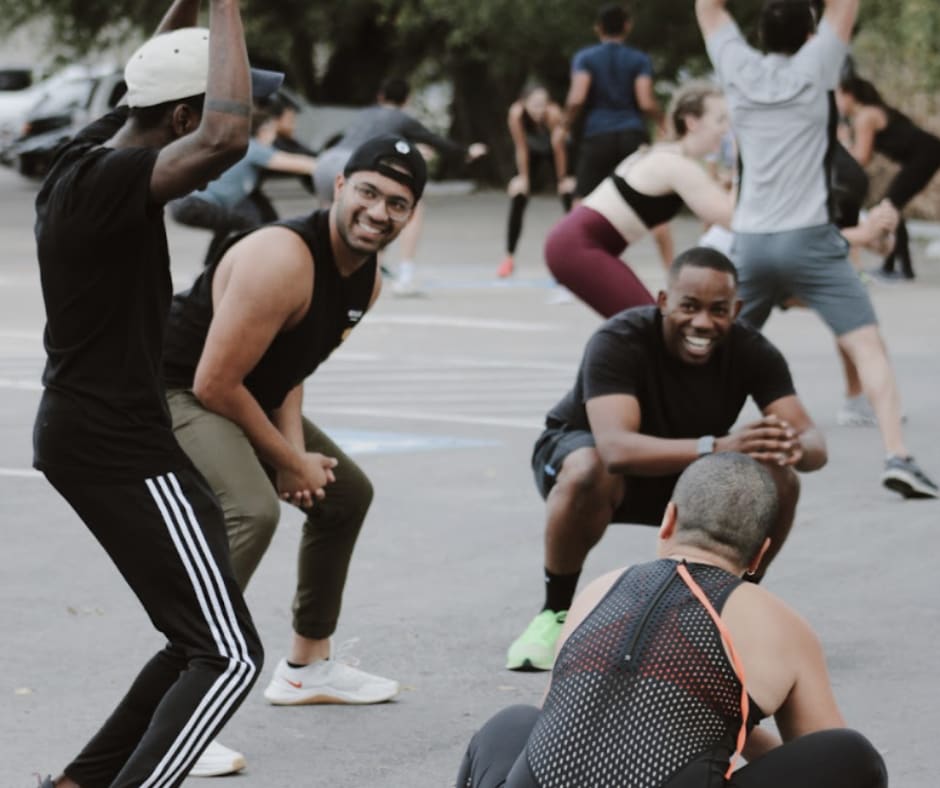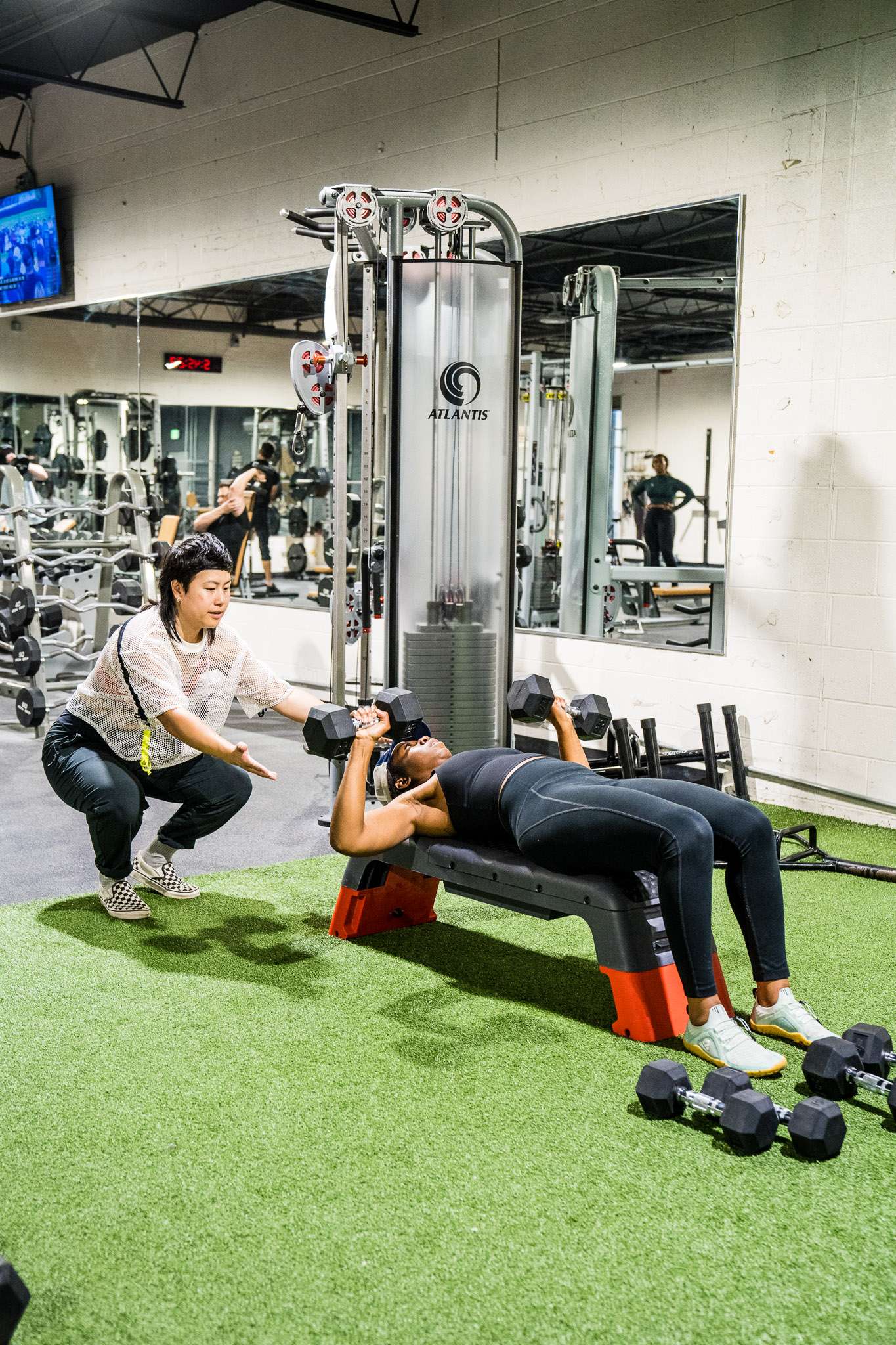 Frequently Asked Questions
Got questions? Here are some of the most common ones we hear!
Sure – feel free to just drop in and we can get you set up to have a great experience. We do encourage you to wear athletic apparel if you wish to participate (we're a gym, after all) and it's always faster when you fill out your Visitor Agreement prior to arriving.
Bouldering is the simplest form of rock climbing – it's just you and the wall (and a bunch of soft padding beneath you).
It consists of climbing short but challenging "problems" that focus less on your endurance and more on your technique and power. Bouldering walls are generally around 13-16ft feet tall, so you won't need a rope or harness. Proper falling technique and a padded landing zone provide safety (though we encourage you to downclimb). You can go at it alone but we recommend climbing with friends.
When you arrive at Oso, please feel free to walk up to reception area desk and one of our staff members will be able to assist you. During your first visit we'll help you sign the Visitor Agreement, give you a tour of the gym, explain climbing safety, etiquette and basic techniques, and set you up with gear you may borrow during your visit.
Oso staff members are always ready to provide advice and assistance. If you have any questions or would like some help before your visit, please don't hesitate to reach out with any questions at [email protected] or (844) OSO-GYMS.
Not much. During your first visit, an Oso team member will teach you everything you need to know to get to know the gym, our rules, and get you climbing. No matter what your skill level is, we have a unique and fun route for you. We thrive on variety and update our routes every day.
As far as apparel is concerned, make sure to wear something that's comfortable to sweat in (there's a lot of great athletic apparel out there).
As far as gear is concerned, all you need is a pair of climbing shoes, though we recommend a chalk bag (with chalk ball) or liquid chalk to help remove moisture from your hands and improve your grip. If you don't have these items, no problem – all of these items are available for rent or purchase at the gym.
Yes, we offer a range of climbing classes for all skill levels as well as private classes. Feel free to sign up for these classes through our mobile application, or by asking a friendly staff member. Outside of classes, we have a highly skilled staff that can give you pointers on your climbing technique.
We also offer fitness and yoga classes and private training sessions.
No – Oso is a bouldering gym so no partner is needed. Though we recommend a spotter, so feel free to bring a friend (or tons of friends).
Absolutely – we encourage it. Members have unlimited Member-Guest Passes that can be used with their visitors who accompany them to the gym. Please note that Member Guest passes cannot be used without the associated member present, and non-members are limited from accessing Oso more than 5 times each calendar year as a non-member guest.
Definitely! We require that all children under the age of 16 be actively supervised by a parent or legal guardian during their visit. Though children of all ages can climb at Oso, we typically see that children 10+ years of age and older have the best experiences.
In climbing, the difficulty of a climb (known as a "problem") is called its "grade". Grades are a numerical representation of how easy or hard a climb is. In bouldering, grades operate on the V-Scale with lower numbers, such as V0 or V1, being easier and higher numbers, such as V8 or V10, being harder.
To make things easier, inside the gym we indicate sets of grades by the color of the climbing holds. These ranges overlap somewhat, so don't shy away from trying colors that are both easier and harder than your usual level – that's how you get better and learn new skills.
The beginning of a climb is indicated by a set of two Start tags that coordinate to the color of the holds on each climb. Sometimes these tags are separated, meaning the climb starts with your hands on separate climbing holds. On other climbs, the Start Tags are mounted on top of each other, indicating that your hands start on the same hold. The Start Tags will always be closest to the holds that are intended to be the beginning of a route.
Typically, climbs end with both hands grabbing onto the top edge of the wall. Occasionally, the end of a route is marked with a black "Finish Tag" near the last hold- you'll see these often on easier climbs since they end at a lower height. To complete your boulder, you should aim to control the finishing hold with two hands prior to descending from the wall.
While it's generally not advisable for beginners to climb intensely every day, there's nothing stopping you from visiting Oso daily. Just remember to listen to your body, allow adequate rest, and vary your workouts to ensure a balanced approach to your new climbing adventure. Remember, climbing is as much about the journey as it is about reaching the top.

Physical activities like bouldering require a certain degree of strength, endurance, and technique, which are developed over time. As a beginner, your body will need time to adjust to the new stresses that climbing places on your muscles and joints. With that in mind, we advise starting with a frequency that allows your body adequate rest. This might mean beginning with 2-3 days a week, and gradually increasing the frequency and duration of your sessions as your fitness and climbing technique improves.
Outside of gyms like Oso, there are a number of places around Texas that are great for outdoor climbing. Some of our favorites include Lake Mineral Wells State Park, Reimers Ranch Park, Eisenhower State Park, and Hueco Tanks State Historic Site. Read more about great places to climb outside around Texas.