Variety matters.
Always something new to climb at Oso.
New problems for all skill levels, baked fresh several times weekly.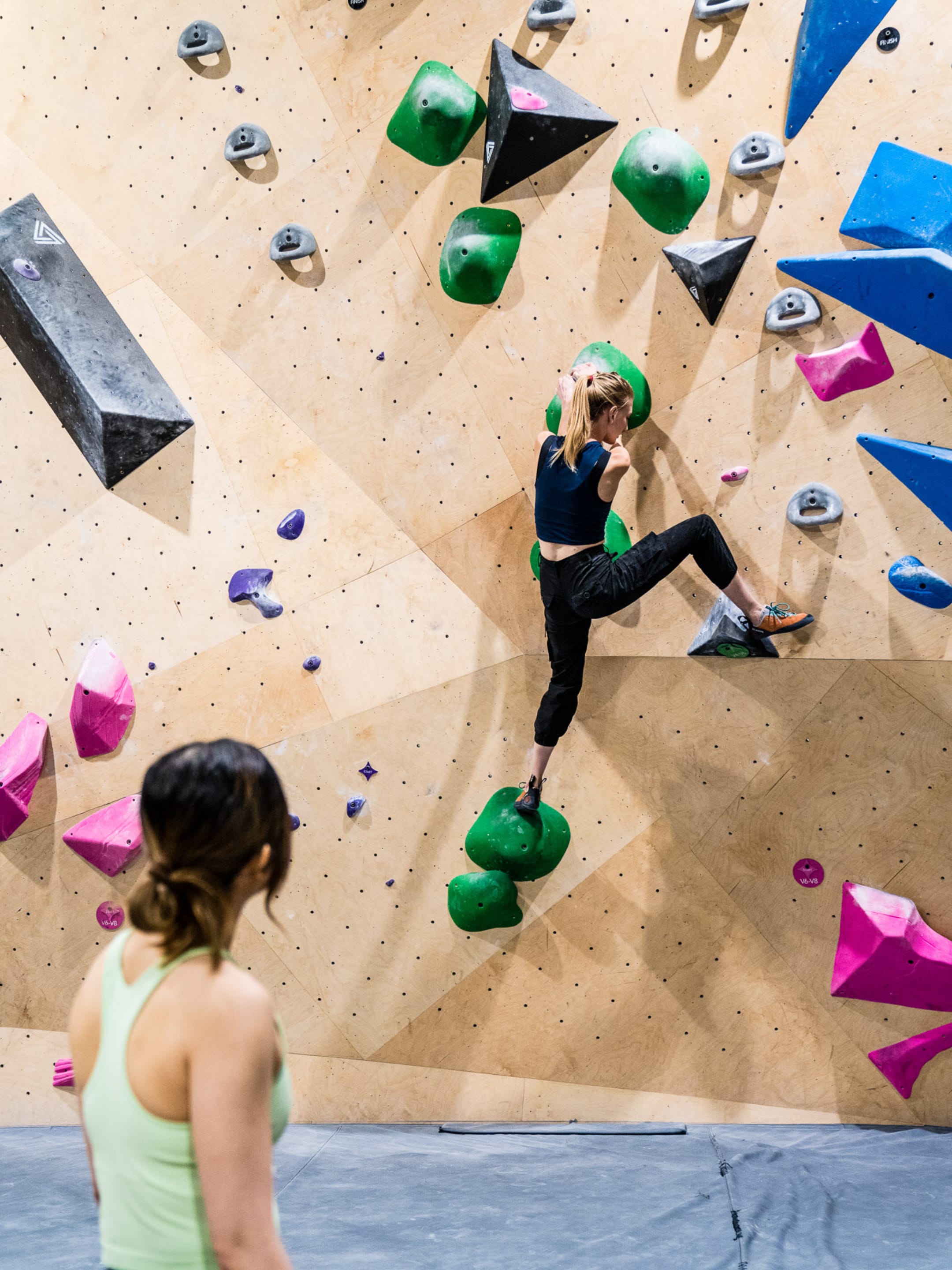 Check out what it's like to climb at Oso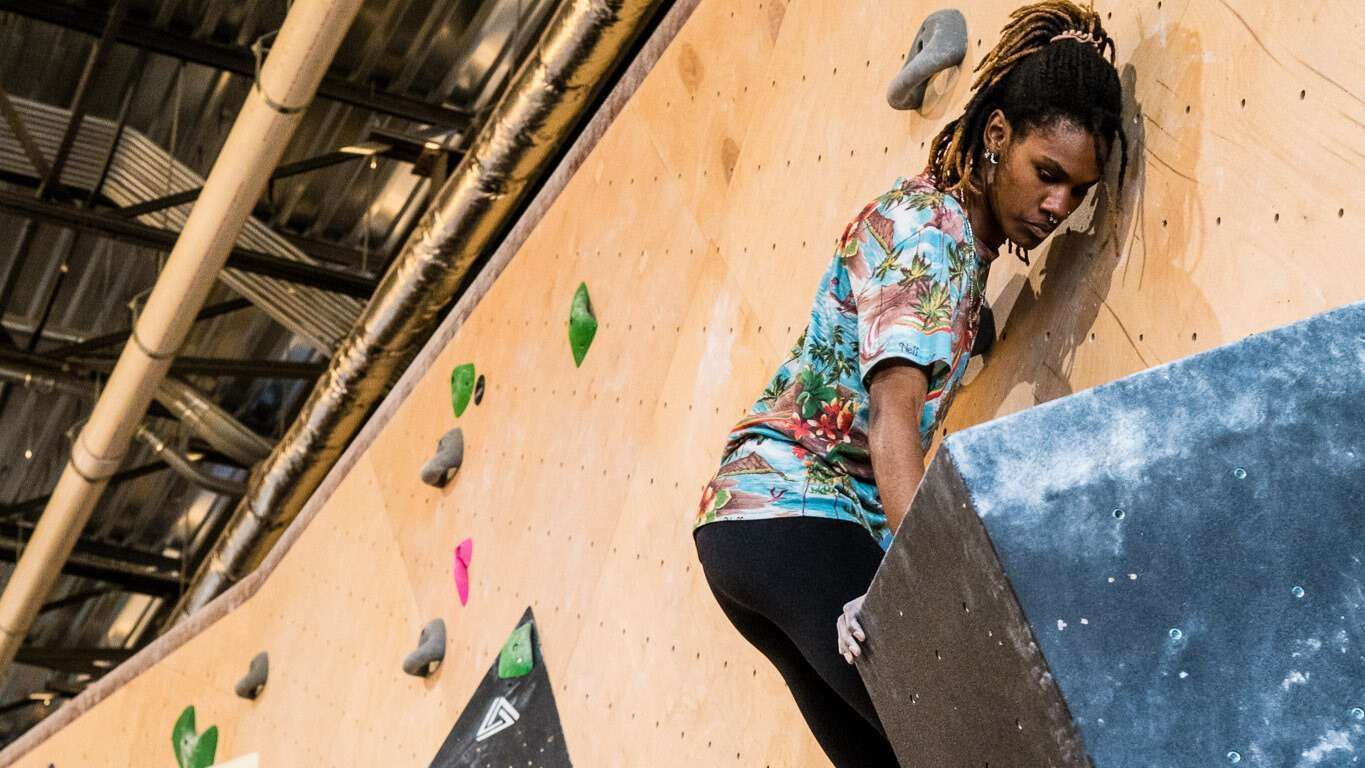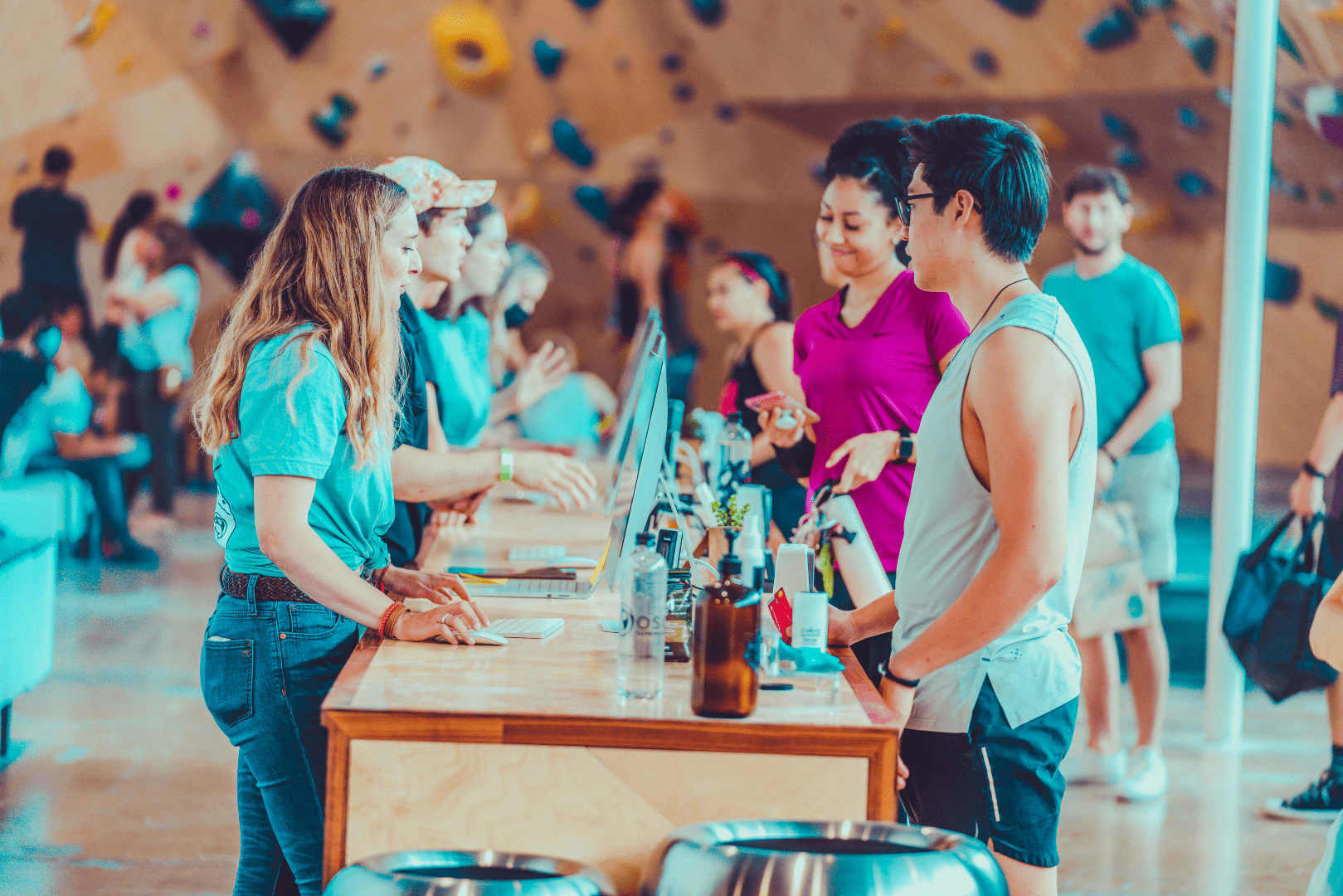 Grab a Day Pass and some climbing shoes
All that's required to get started climbing is a pair of climbing shoes and some comfortable attire. While we recommend your own climbing shoes – they'll fit better and improve your performance – we have climbing shoes available for you that are included with your Visitor Pass or Oso Membership at no extra charge.
Next, a quick orientation
Our helpful staff is here to support you every step of the way. We'll make sure you learn everything there is to know about climbing safety, etiquette, and basic techniques. Don't worry, we won't just leave you hanging!

Speed up your first visit by filling out your Visitor Agreement ahead of time!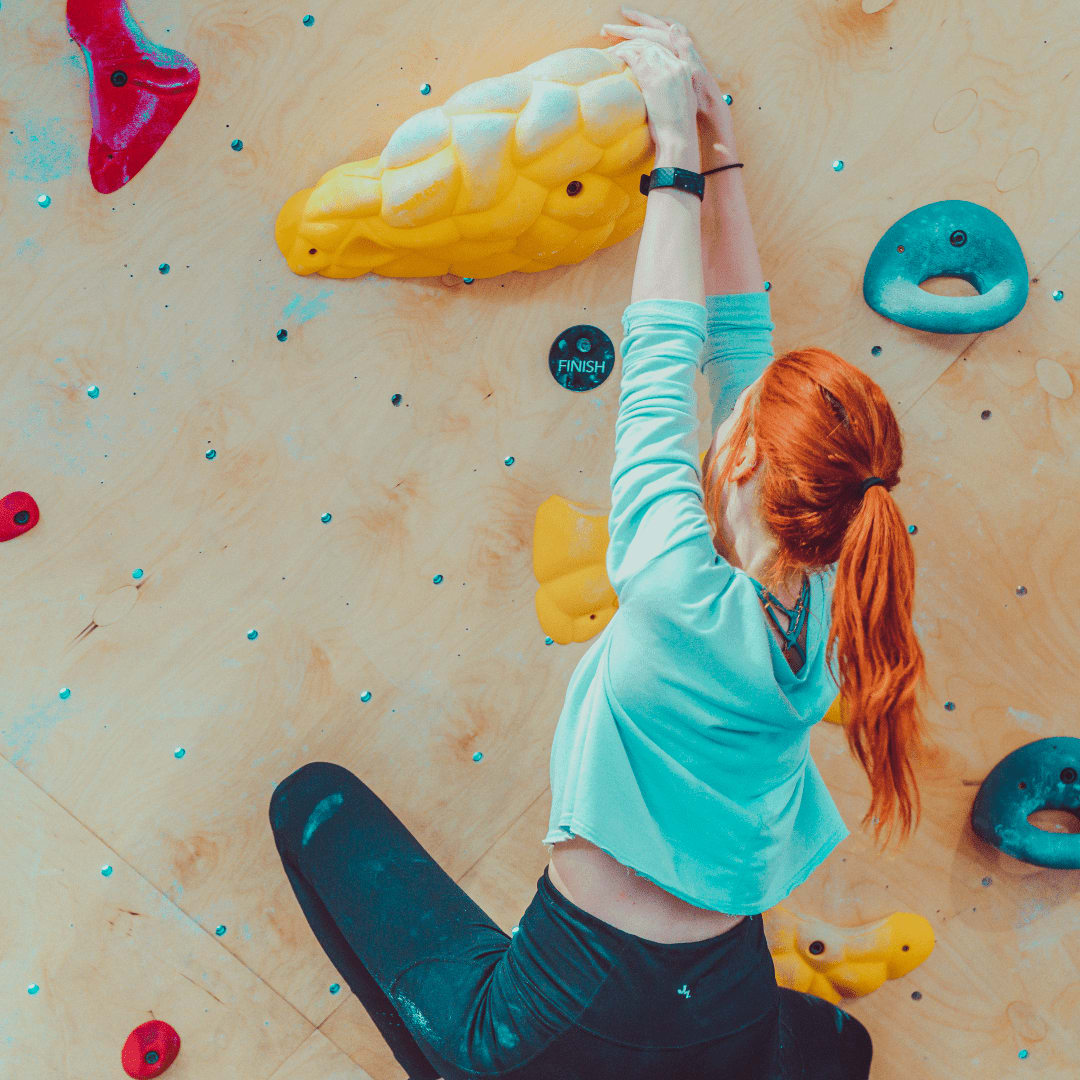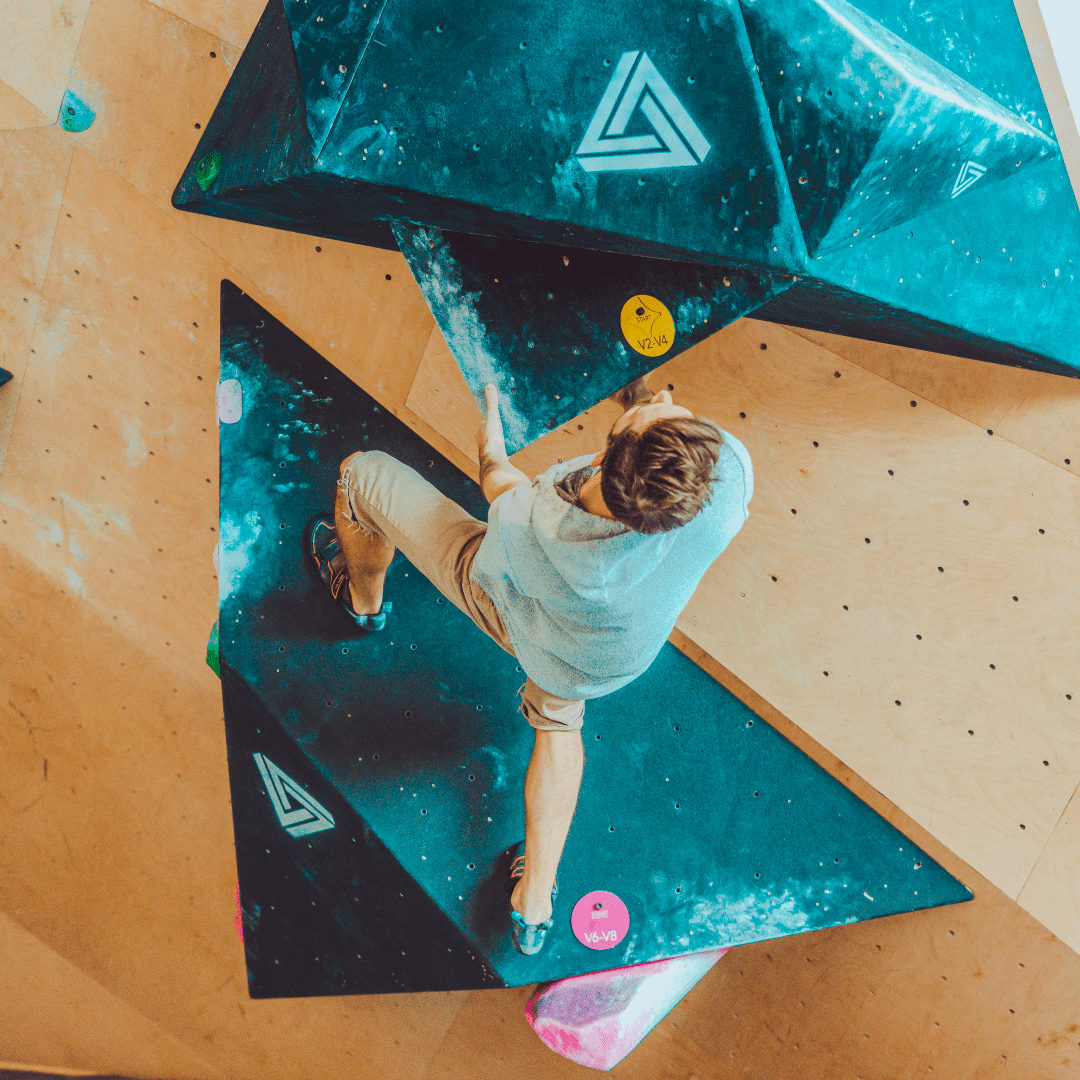 Now you're ready!
We can get you in starting position, offer helpful tips while you find your way up the route for the first time and guide you across the finish line (back down to soft, supportive padding). Remember, falling is fun here so enjoy the challenge of trying something new!
There's a class for that.
We've designed classes and meet-ups to help you improve no matter what level you're at. From Climbing Essentials to Climbing Foundations – there's a different focus each week, and we'll give you the tools to become a well-rounded and versatile climber. You can also meet new friends at one of our weekly or monthly climbing meet-ups like the Women's, Veg, BIPOC, Queer, or color-graded climbing meet-ups!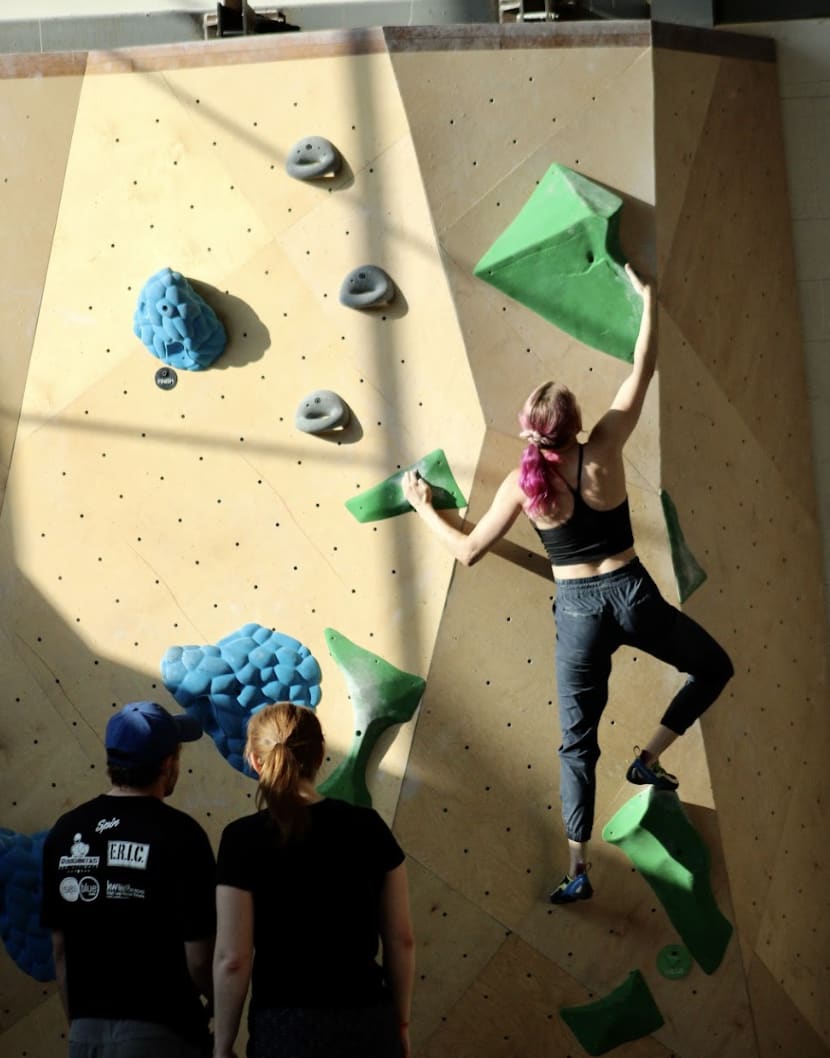 Boost Your Strength and Agility
Regular climbing at Oso is a comprehensive workout that enhances your muscular strength, cardiovascular fitness, and balance, all under the guidance of our expert staff.
Rev Up Your Metabolism
Challenge yourself on our climbing walls, and you'll not only feel the adrenaline rush but also torch calories. This means more energy and a reason to enjoy your favorite treats guilt-free.
Enhance Focus and Concentration
The challenge of climbing isn't just physical. Successfully navigating our climbing walls requires focus and concentration, skills that will benefit you beyond the gym walls.
Expand your Friend Circle
Oso is more than a gym; it's a vibrant, supportive community. You'll make connections with fellow climbers, share experiences, and build friendships that last beyond the climbing walls.
Explore the Great Outdoors
As part of the Oso family, your indoor training prepares you for exciting outdoor climbing adventures. You'll gain the skills and confidence to explore the world from a unique perspective.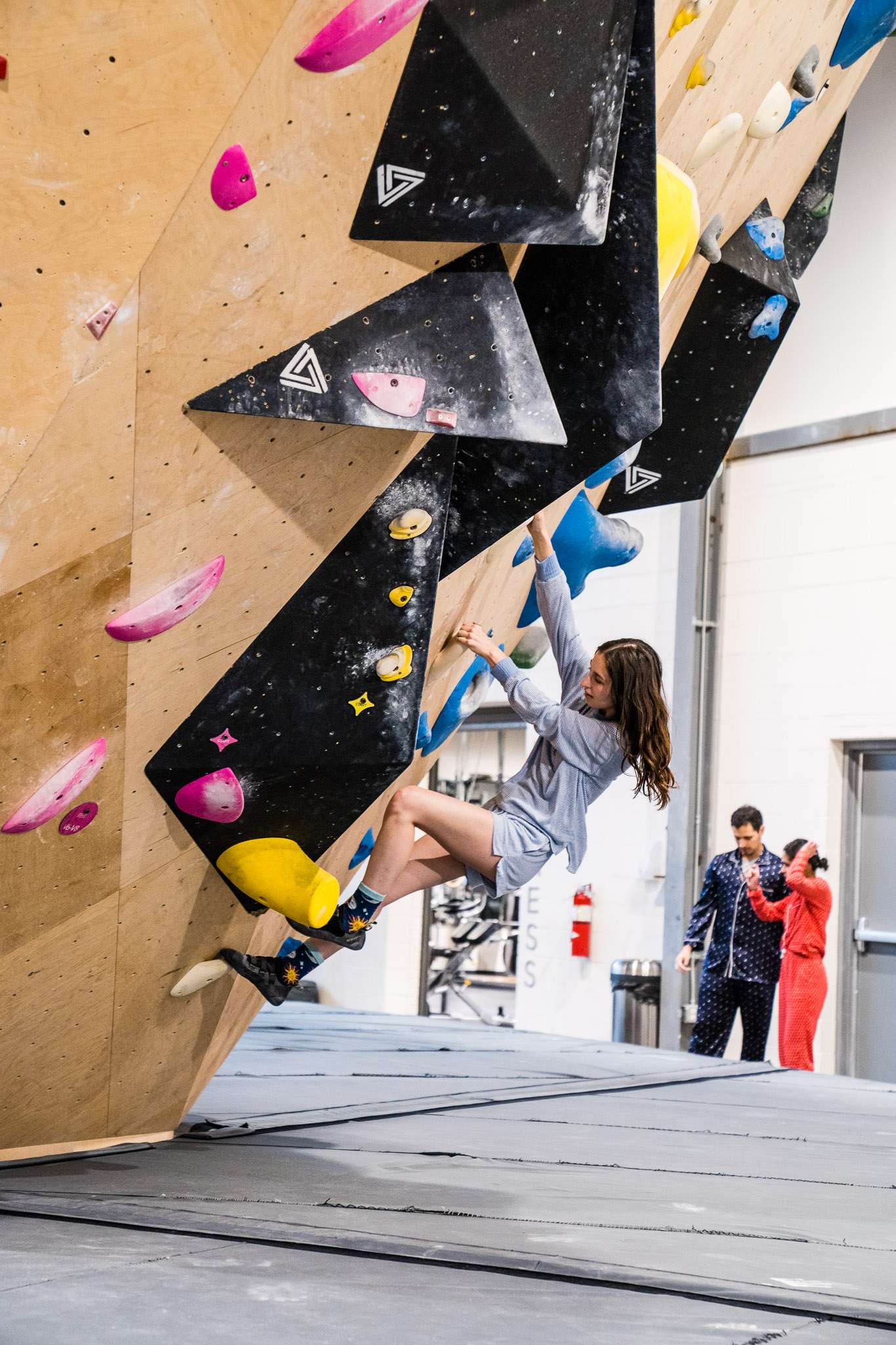 Frequently Asked Questions
Got questions? Here are some of the most common ones we hear!