Fitness Tips: The Best Ways to Add Variety and Keep Your Workouts Fun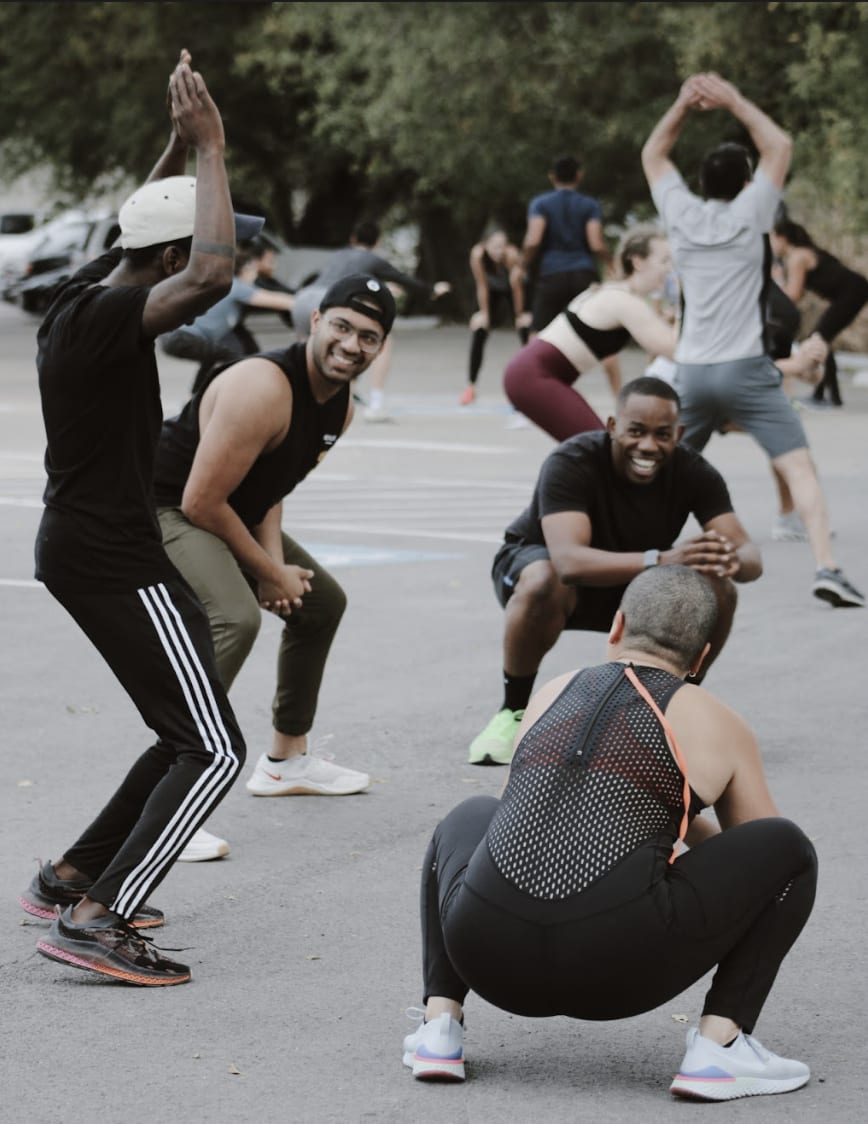 It's no wonder why exercise is such an important part of life. With benefits such as better sleep, energy boosts, and increased levels of happiness, you want working out to be easy, fun, and approachable. Oso Climbing Gyms provides the best selection of workout opportunities in Dallas. From kickboxing to weight training, Oso's event schedule is designed for you to get the most out of your time in the gym.
Variety is crucial when it comes to falling in love with working out.
When you're doing the same thing every day, your body learns to adapt and your progress will plateau. Not only that, but a repetitive regimen can become boring.
Regularly trying out new exercises or cycling through a range of kickboxing, yoga, lifting, and climbing classes has many benefits. Not only is it favorable for your body, but your mind will be engaged in new ways as well.
Oso provides the I AM LIFTED Bootcamp classes, which combine fitness training and mental health awareness for an exciting workout. Without a doubt, these classes are high-energy and extremely popular. You'll catch tons of people gathering to work out with Antoine (the instructor) throughout the day.
You have a variety of classes to choose from:
Bootcamp
Total Body Burn
Upper Body Burn
Lower Body Burn
Cardio + Strength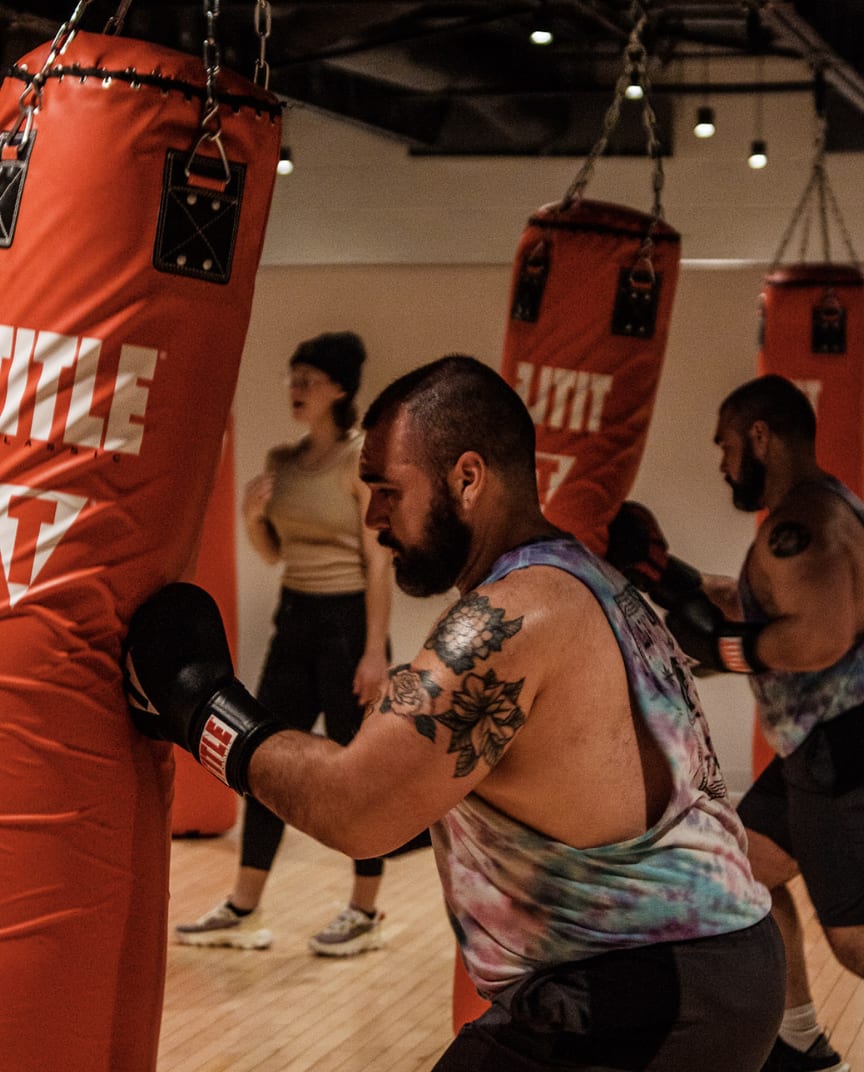 Are you ready to improve your strength and mobility, all while not actually getting hit? These classes provide a different way to move your body while having fun. You don't need much to join a kickboxing class – just comfortable, athletic clothing. You can bring your own boxing gloves and hand wraps, but they are also provided when you attend the class.
From olympic lifting to functional workouts, you can do it all with a classic weights and machine setup. However, if you're looking to mix it up without spending the time to research a new workout plan, try out one of our wide variety of classes at Oso:
Kettlebell Foundations
LIFTguard (heavy lifting)
Core w/Coach Justin
Forge – Total Body Strength
Each of these classes give you the opportunity to add to your strength training skill set. Become more proficient with kettlebells in KB Foundations. Lift heavy weight confidently and safely in LIFTguard. Get a killer core workout with Coach Justin. Lastly, get your whole body working in Total Body Strength.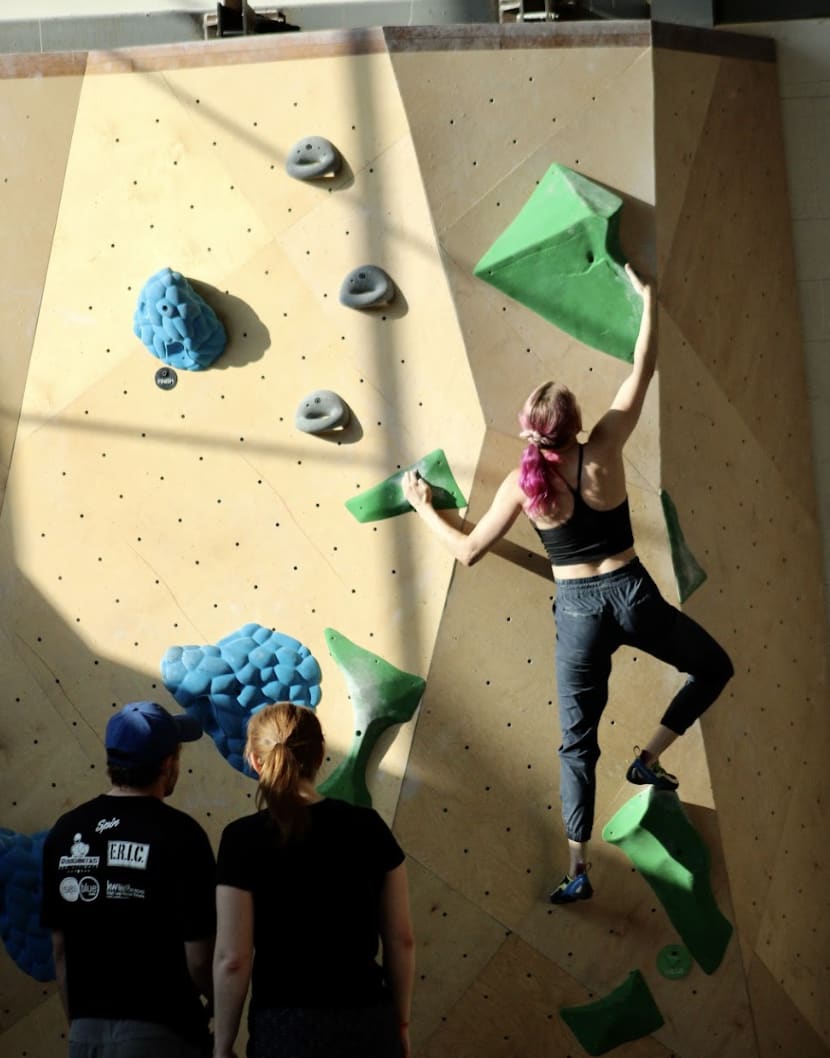 Whether you're a beginner or experienced climber, Oso has a variety of routes designed for you. If you want to find a group to climb with, or you want to learn about climbing technique, there are a variety of classes available to check out:
Climbing Fundamentals
Climbing Foundations (Footwork)
Circuit Meetups (Blue and Yellow)
Circuit Meetups (Yellow and Green)
Shoulder Mobility
and more
New classes are constantly cycling through the schedule. Don't hesitate to ask about availability at the Oso front desk.
The spin classes at Oso provide an exciting way to get your heart pumping while keeping it low-impact and adding variety into your workout routine. At this class, you get to move along to the music at your own pace. Spinning is a great way to meet new people and experience a new way to achieve your goals. Other benefits include improved heart health and mental strength.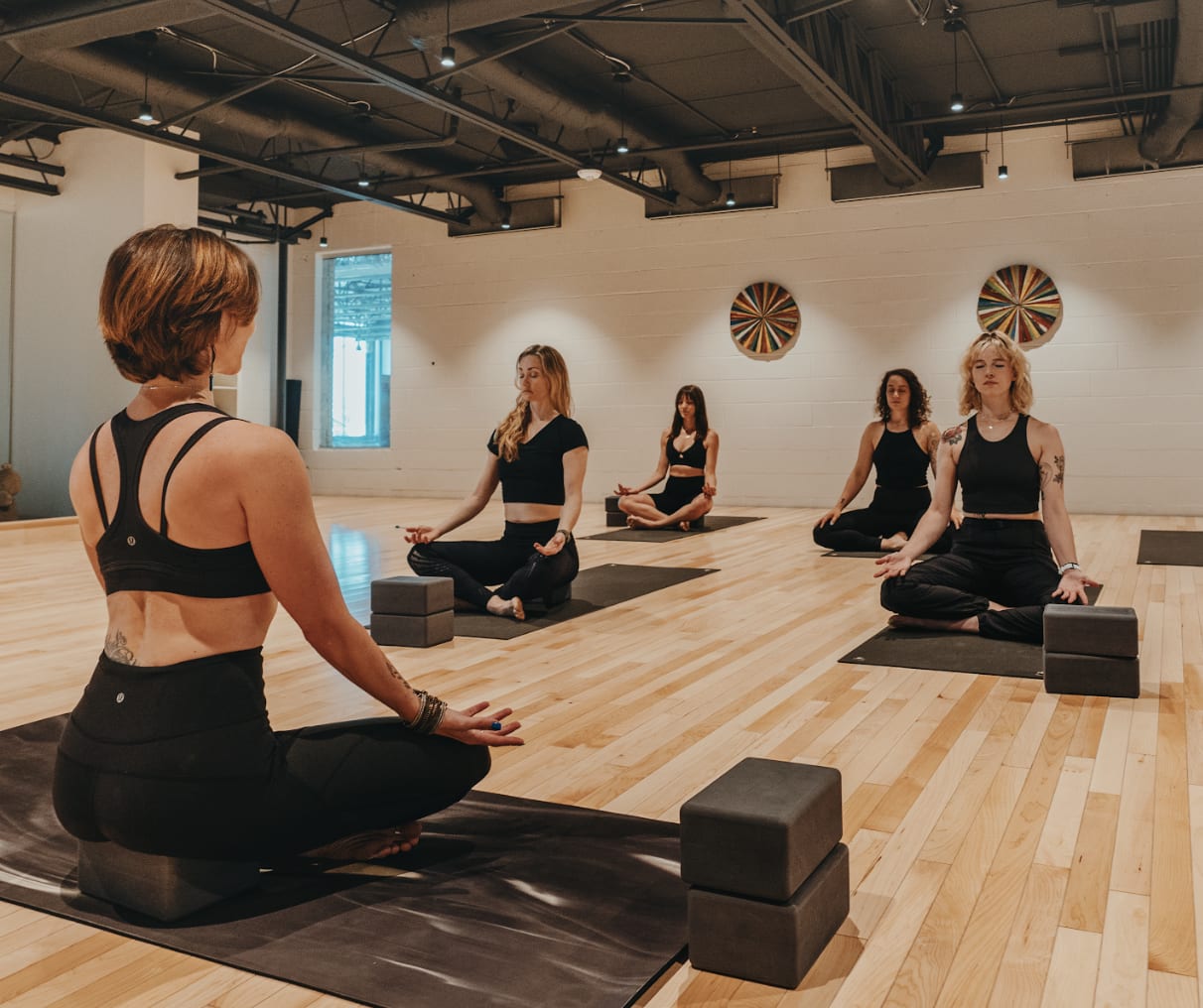 Oso provides an exceptionally diverse set of yoga classes. With more than 25 classes each week, there is absolutely a class for you:
Origin – beginner yoga
Nourish – relaxation and recovery
Energize – vinyasa flow
Challenge – power yoga
Not only can you use yoga as a workout on its own, but also as cross-training (link other article here) to increase flexibility, spacial awareness, and mental health.
Personalized Services
Personal Training – Personal Trainers do everything from teaching form and technique to designing an individual workout plan, just for you. Not only will you achieve your goals faster, but you'll learn about health, fitness, and your body. If you're interested in one-on-one accountability and a personalized fitness plan, reach out for a free consultation.
Physical Therapy – You can schedule an appointment today to take care of your body. In addition to injury prevention to recovery, there are a number of opportunities to meet your needs:
PT Evaluation and Treatment
Climbing Functional Movement Screen
Fitness Functional Movement Screen
Recovery Session
Dry Needling
Mobility Session
Other Events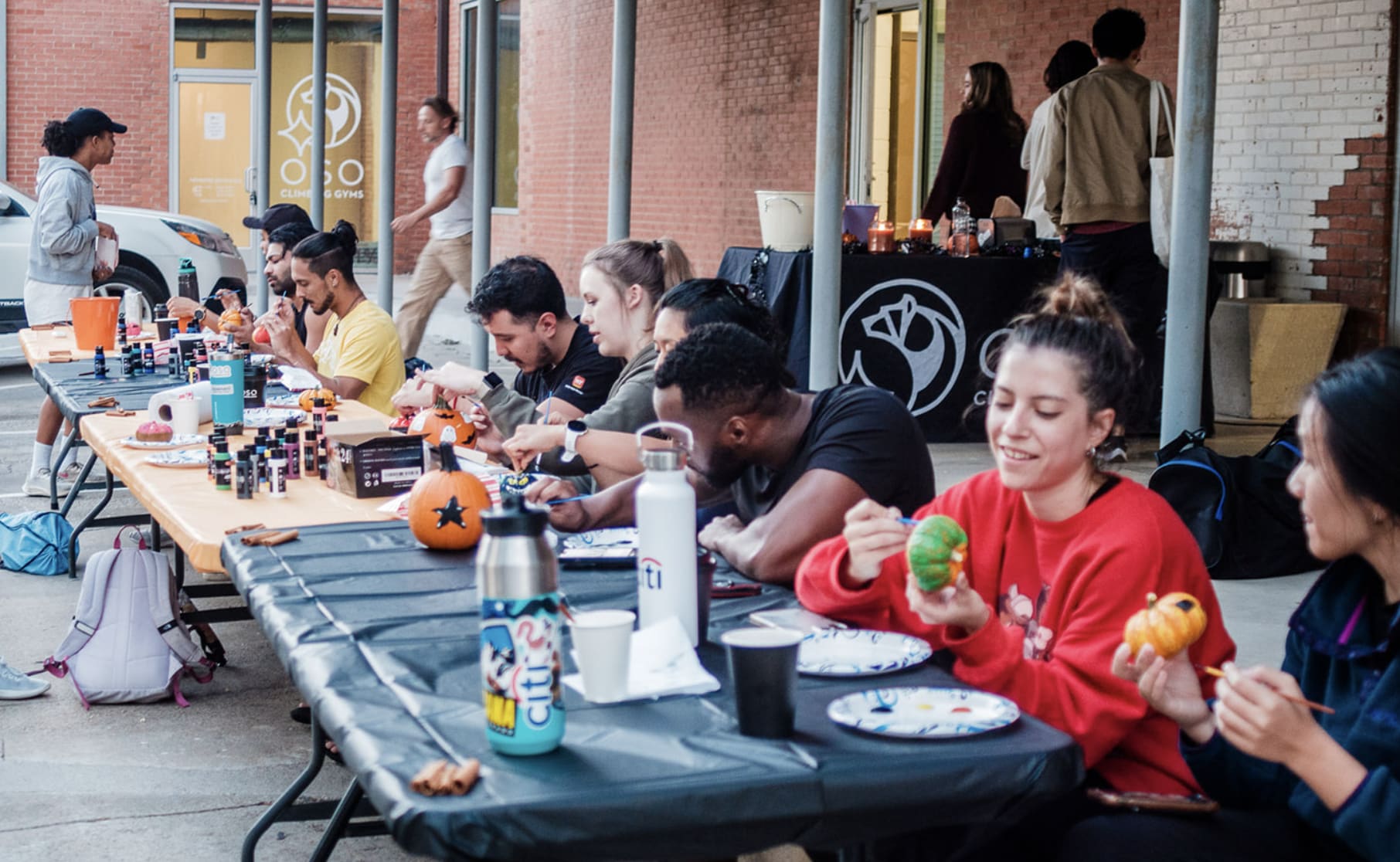 You'll always be pleasantly surprised to see what pops up on Oso's event calendar next. In addition to workout classes, you can find a variety of opportunities to meet new people and have fun. From cycling meetups to chess clubs, there's always something new and fun to try. You can easily socialize at the BIPOC and LGBTQIA+ meet-ups as well. Mix up your weekly schedule with season events (such as the Friendsgiving Trivia Night) or work on your body at the Happy Joints Mobility Workshop. You never know – you might unearth a natural talent for salsa dancing!